Renew Life is a digestive care company. They have a product line of cleanses, probiotics, digestive enzymes and support supplements for conditions ranging from arthritis to heart disease. Their products are sold worldwide in over 30,000 stores. We designed Renew Life's Canadian website and this design is now used by their United Kingdom division as well.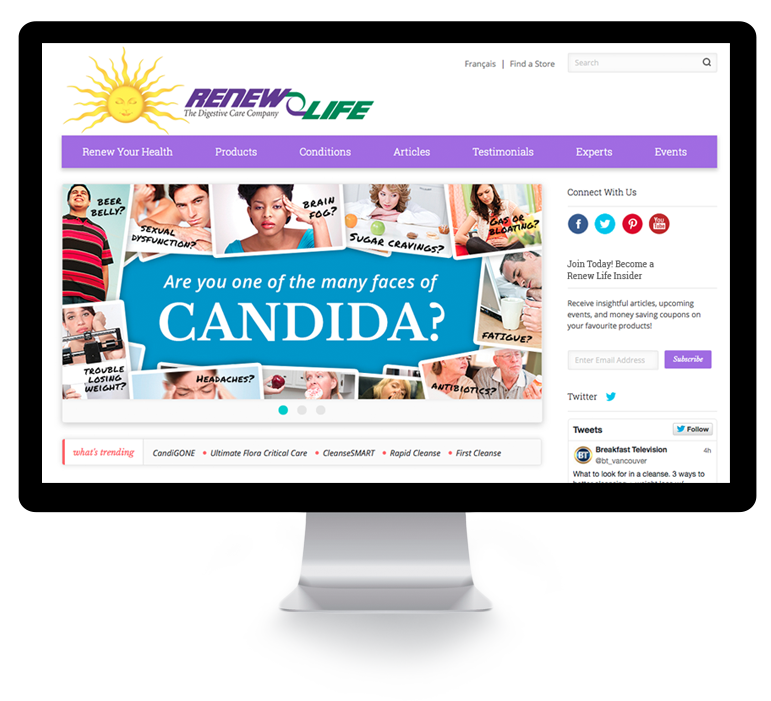 The new website is has a robust article section bringing health expertise to the forefront of social dialogue.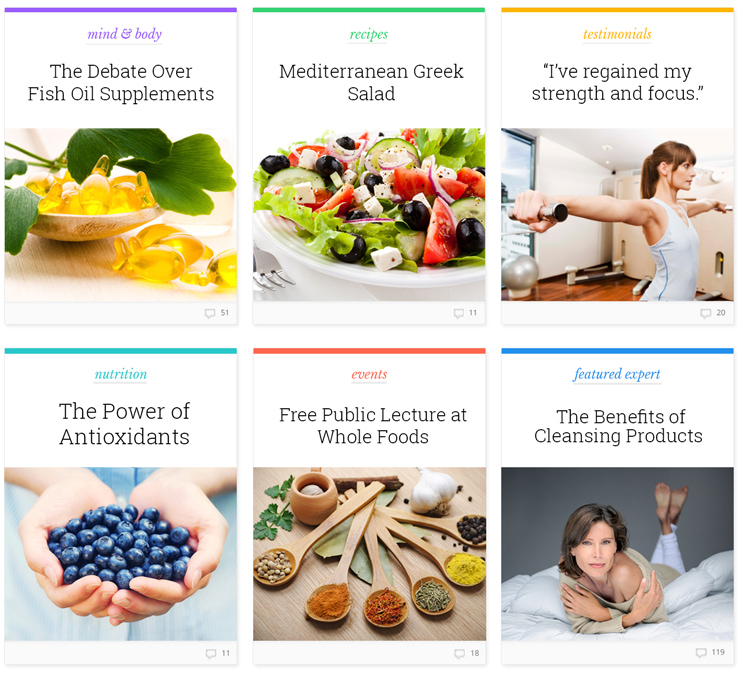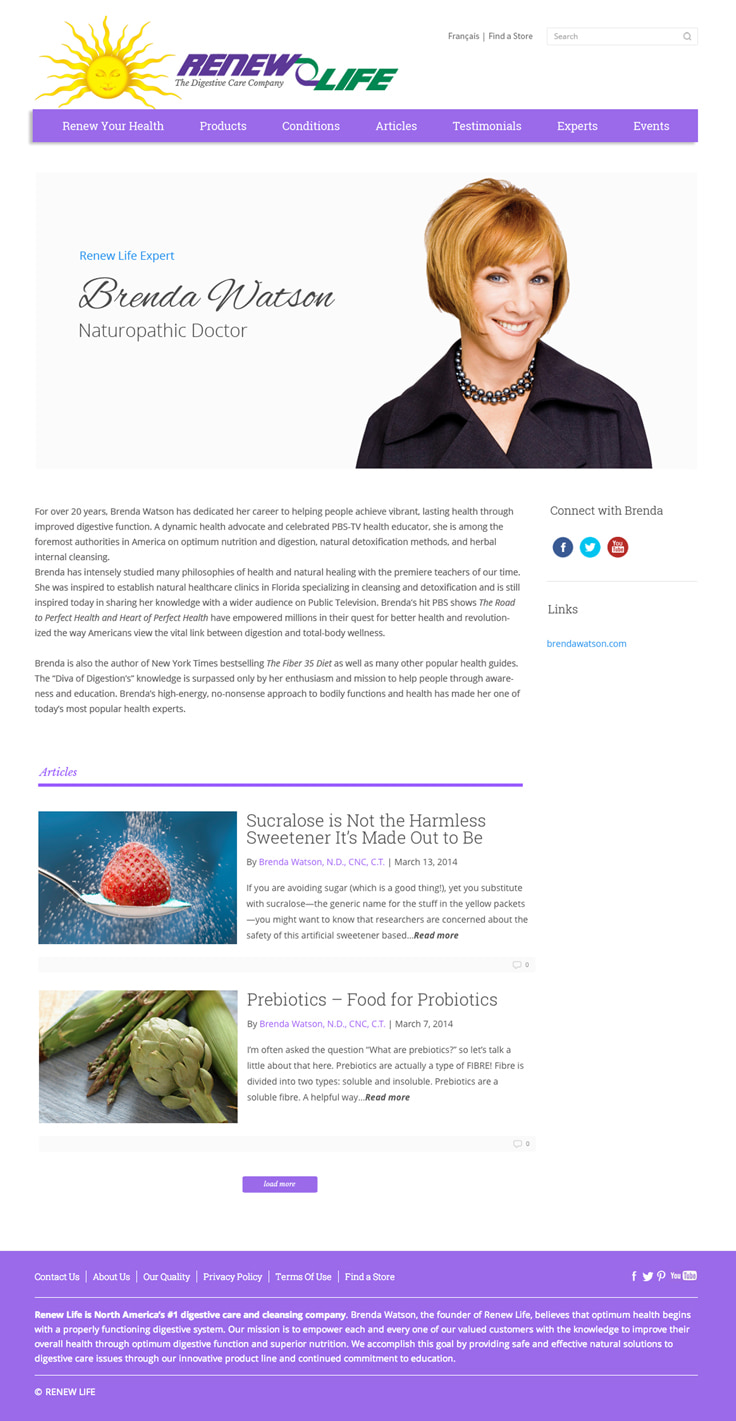 Renew Life has a recommended product for each condition listed on their site, so we streamlined the Products and Conditions pages. Through the sidebar, products are accessible from the Conditions page, and the conditions are accessible from the Products page.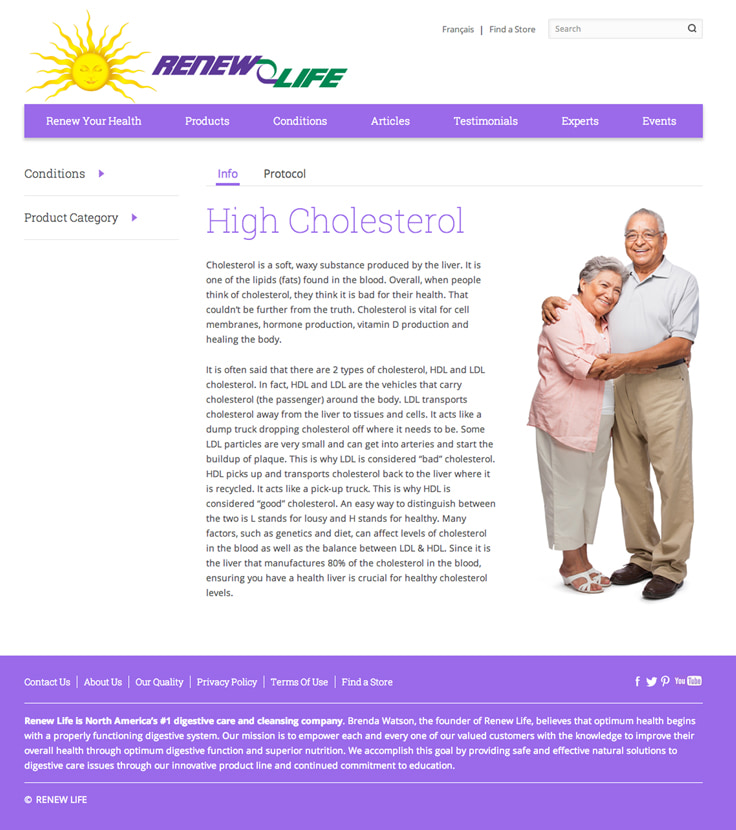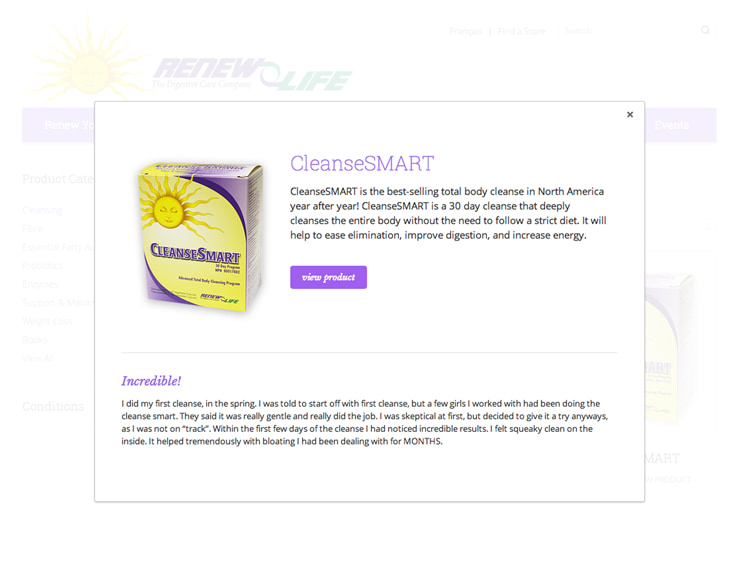 At the end of the project we created a brand standards manual so Renew Life's in-house marketing and design team can easily maintain a consistent look and feel as they add new content. The 27-page manual covers the basics like typefaces and colours, and also dives into more specifics, like style of images, size, and even a recommended length for article titles.