Moses Structural Engineers (MSE) helps make their clients' visions come to life. They are the engineers behind incredible structures, such as the redesigned Art Gallery of Ontario and the TD Place Stadium in Ottawa. They pioneered new materials and construction methods that resulted in many firsts for Canada. We wanted to bring their vision to life with a brand identity that is relevant, yet timeless; and strong, yet elegant.
We created a logo that looks like a structure in itself, using clean lines of equal thickness and 90 degree angles. The icon is readable at a small size from a great distance, which is ideal for signage at construction sites. Click on the logo above to view it scaled down to 6.25%.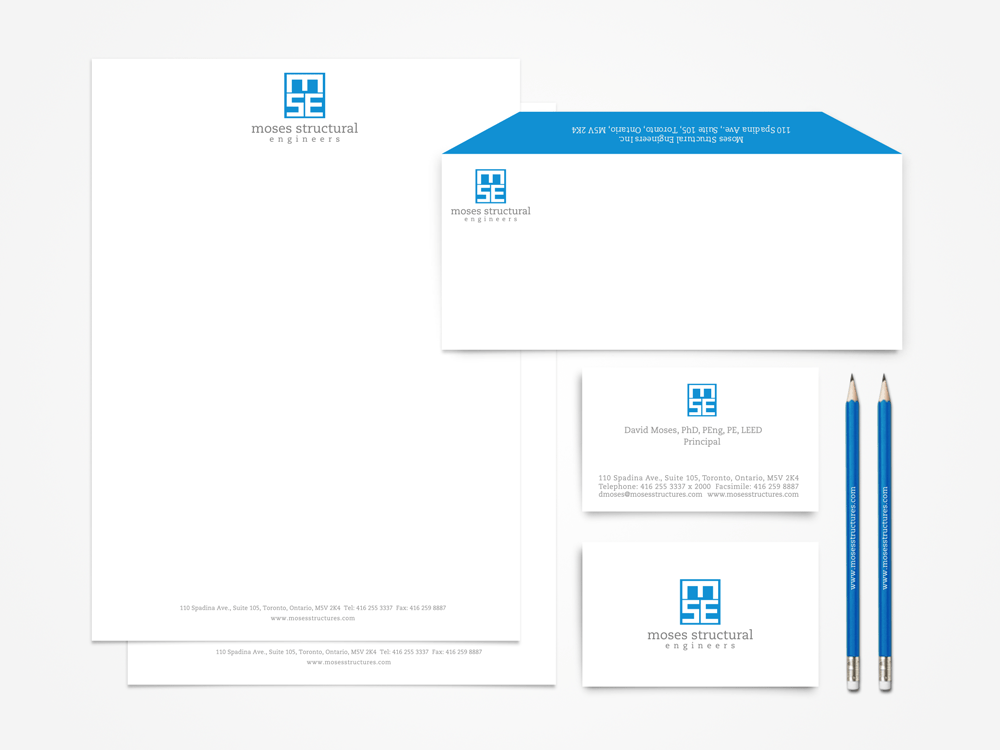 We designed and developed a new responsive website. The elements on the site reconfigure based on the browser size, so it feels native to any device you view it on.